Virtual Meeting Technology
No matter which registration option you choose, all registrants receive full access to the Virtual Meeting Platform. IGCS is utilizing the latest in virtual meeting technology to disseminate the latest in gynecologic cancer research and clinical practice to our global delegation.
Registration fees (in EUR):
Fees apply to payments received prior to the indicated deadlines
* Please refer to the World Bank's Country Classification to find your country's income level classification.
**Proof of Student, Nurse, Resident, Fellow-in-Training status is mandatory – In order to benefit from the special fee, a submission of your status confirmation (official letter signed by the Head of Department – hospital, company or academic institution which confirms status of the applicant) or copy of your status ID) must be uploaded during the online registration.
*** Membership fees are based on profession and World Bank economic classifications from each member's country. Click here to see the Member Benefits.
IGCS 2021 offers flexible registration options
We would like to see you in person in Rome. However, if for any reason, you will not be able to join us, you can switch to virtual attendance, refunded the difference, and still enjoy the conference from home.
What do I get with my virtual delegate pass?
• Exclusive access to the entire IGCS Virtual Meeting Program which takes place from August 30 – September 2, 2021.
• Ability to participate in Q&A segments and polls during the live educational sessions.
• On Demand access to recordings of ALL sessions within the IGCS Virtual Meeting Program until December 3, 2021.
• Access to the Virtual Abstract Poster Hall with hundreds of e-posters and audio files uploaded by the presenter.
• Access to the Surgical Film Cinema which features selected surgical films that were collected during the open call for abstracts and surgical films.
• Ability to connect with authors, speakers, delegates, and industry representatives through the meeting messaging portal.
• European Continuing Medical Education Credits (ECMEC®) for healthcare professionals for most of the sessions attended. Credits may be converted to American and Canadian units.
What do I get with my Rome delegate pass?
• Those who are attending the meeting in person receive everything that is included with the virtual delegate pass listed above.
• Access to all live courses held at the Auditorium Parco della Musica.
• Access to Industry Sponsored Product Theatres.
PAYMENT METHODS
Payment of registration fees (in EUR) can be made as follows:
By Credit Card: Visa, MasterCard or American Express
By Bank Transfer: (Additional 30 EUR handling fee is required)
• Please ensure that the name of the meeting and of the participant is stated on the bank transfer.
• Bank charges are the responsibility of the participant and should be paid at source in addition to the registration fees.
Please make drafts payable to:
Account Name: IGCS 2021 Congress, Roma
Bank details: Credit Suisse Geneva, 1211 Geneva 70, Switzerland
Bank Code: 4835
Swift No: CRESCHZZ80A
Account Number: 1500934-92-305
IBAN No: CH25 0483 5150 0934 9230 5
Registration will only be valid upon receipt of the full payment by the registration department according to the deadline indicated. An email confirming registration will only be sent after receipt of the required fees.
REGISTRATION CONVERSION & CANCELLATION POLICY
Due to the uncertain times and the ongoing developments, IGCS has implemented a flexible registration model that allows delegates to transfer registration category from virtual to in-person or in-person to virtual.
• In person registration may be converted to a virtual registration at any time in advance of the meeting. The difference in fees will be refunded to the registrant.*
• Virtual registration may be upgraded to in-person registration by paying the difference in fees. Due to venue capacity, upgrading to an in-person registration must be requested by July 13, 2021 (23:59 CET).
• Cancellation requests received through July 13, 2021 (23:59 CET) will receive a full refund. No cancellations will be refunded after this date.
Please note that when changing your registration category, the fee that will apply will be based on the registration fee and category applicable at the time the change is made.
All registration questions, transfer requests and cancellation requests must be submitted in writing to reg_igcs21@kenes.com
*Note, in case of registration category conversion at any stage or cancellation, bank transfer handling fee (30 EUR) will not be refunded – applicable to bank transfer payments only.
GROUP REGISTRATION:
For group registration (10 participants and more) please contact the registration department at: reg_igcs21@kenes.com or click here
IGCS 2021 REGISTRATION DEPARTMENT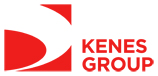 Rue François-Versonnex 7
1207 Geneva, Switzerland
Tel: +41 22 908 0488
Fax: +41 22 906 9140
E-mail: reg_igcs21@kenes.com